Support for charitable purposes
Linatech does not have fixed agreements on support for charitable purposes, but every year our company selects a cause, a purpose, or a specific event, that we choose to support. We do this, as we as a company and an employer has a social and a human responsibility. It is our management choice who to support every year, but very often the choice is based on input and inspiration from employees, customers or other business partners.
In 2023 Linatech was Bronze-sponsor for Team Rynkeby Midt-Vest, one out of many teams with a total of 2,400 bicyclists and 500 helpers, who cycles to Paris in order to raise support for the Child Cancer Foundation and Child Lung Foundation. In 2023 they raised an impressing total of 72.4 million DKK for children with critical diseases.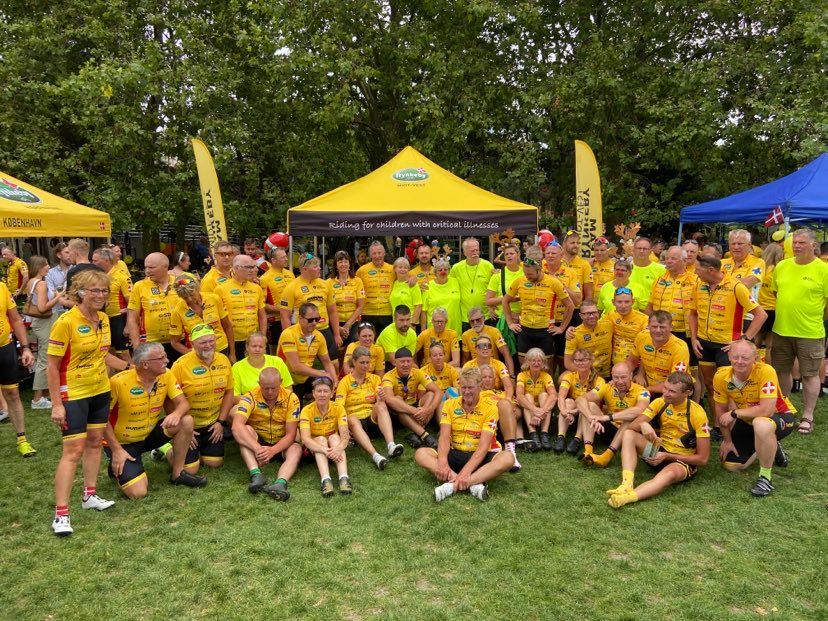 Furthermore, Linatech and our employees team up for a special event every Christmas – the Christmas Lottery. Each year our employees receive very nice Christmas greetings and presents from some of our suppliers and business partners. These presents are gathered in a lottery pool, for which our employees can buy lottery tickets, and at our annual Christmas dinner we pick the lucky winners of all these nice presents. Normally, we can sell lottery tickets for around 4,000 to 5,000 DKK, and this amount we donate one-to-one for a charitable purpose.
In 2021 the employees of Linatech supported the Danish Cancer Society, and in 2022 it was the Danish Hospital Clowns who received the support of our employees. In 2023 we have chosen to support the Danish Red Cross. This is a very fine way to support good purposes, as it involves suppliers, business partners, employees, and the company.